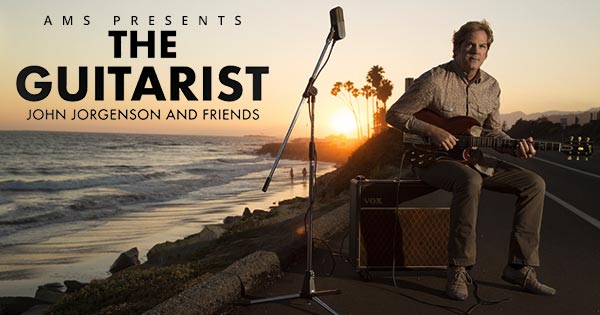 Insightful Musical Series featuring Grammy-winning Guitarist John Jorgenson and Friends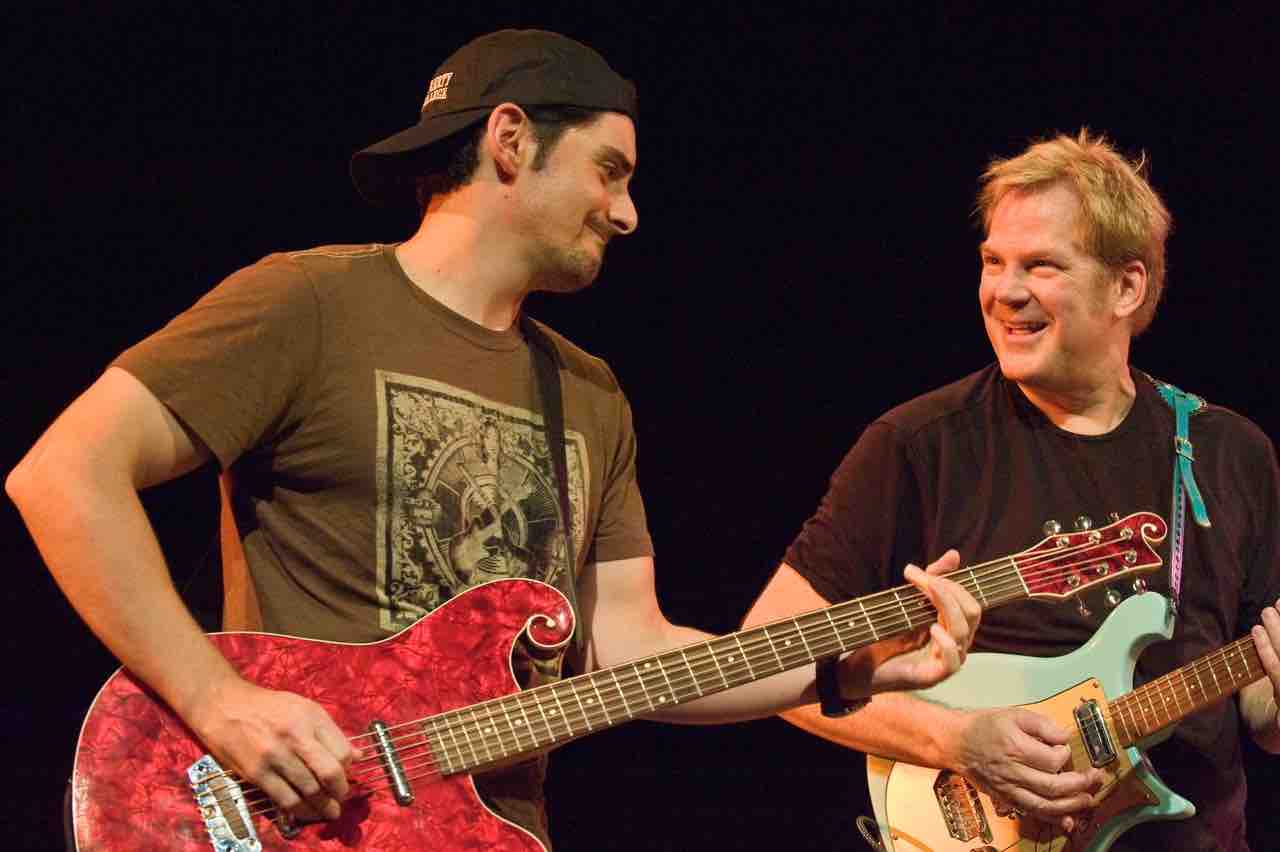 OAKLAND, NJ (January 6, 2020) – AmericanMusical.com is partnering with K-S Productions to create a one-of-a-kind musical series hosted by legendary multi-instrumentalist John Jorgenson. Join John as he discusses music history, influences, performance, gear, and all things guitar and guitar playing with some of the most influential artists in the world including: Brad Paisley, Peter Frampton, Joe Bonamassa, Ricky Skaggs, Tommy Emmanuel, Sam Bush, and others.
"The Guitarist" won't strictly be a how-to, but rather a deep dive into the guiding influences that shaped the artists and how they created their distinctive guitar sounds from guitar types and playing styles to their favorite amps, pickups and pedals.
The series will air every month at WWW.AmericanMusical.com/TheGuitarist starting at midnight January 7, 2020. "The Guitarist" will feature Brad Paisley, Joe Bonamassa, Joe Glaser, one of the world's most respected guitar luthiers of Glaser Instruments in Nashville, Tennessee, and more.
"When musicians get to just hang out together, magic almost always happens  – in the "road stories", gear tips, artistic support, and spontaneous jams. "The Guitarist" is being created to allow these moments to burst through, and give the viewer a chance to visit casually with some of their favorite players, while being turned on to new artists, techniques and gear. If something like this existed back when I was learning about guitar I would have been over the moon."
– John Jorgenson

Prior to "The Guitarist" series going live on Tuesday, January 7 at 12 midnight (US Eastern time), enthusiasts can tune in to the premier episode of Live from AmericanMusical.com which was recorded in conjunction with the series. Click this link to listen here.
Acclaim for John Jorgenson:
"Brilliant guitarist!" – ELTON JOHN
"John Jorgenson is one of my most favorite players. He is incredibly versatile and his solos are unique and melodic, played with amazing technique. 'My  guitarist's guitarist.'" – PETER FRAMPTON
"If there was one guitar player I'd like to be, it would be John Jorgenson." – BRAD PAISLEY
"(Jorgenson is) off the map and guitar's not even his first instrument. It isn't fair. …His touch is so beautiful." – TOM PETTY
"John Jorgenson is a true artiste. He's a phenomenal musician." – CHRIS HILLMAN
"This is a display of virtuosity rarely rendered." – FRETBOARD JOURNAL
"John Jorgenson is one of the most respected guitarists in the world…" – LOS ANGELES TIMES
"John Jorgenson has a rare kind of genius for an instrumentalist in that he's equally comfortable and capable of playing Buck Owens, Beatles riffs, or jazz leads…" – NO DEPRESSION
For film series details and episodes please visit here.
About AmericanMusical.com
American Musical Supply is a family-owned and operated musical instrument retailer and a member of the Internet Retailer Top 500. Known for their true 0% interest payment plans plus fast and free shipping from four strategically located warehouses, AmericanMusical.com helps musicians get the gear they want, when they want it. Shop AmericanMusical.com or our catalog or call us at 1-800-458-4076, and let's talk gear. At AmericanMusical.com, our customers always come first.
About John Jorgenson
John Jorgenson has led a rich musical life, earning a reputation as a world-class musician.  He is a GRAMMY® Award winner and three-time Academy of Country Music (ACM) Guitarist of the Year known as one of the world's most talented guitarists and multi-instrumentalists.  He co-founded the groundbreaking band the Hellecasters and The Desert Rose Band, played guitar in Elton John's band for many years and has collaborated with the likes of Sting, Billy Joel, Roy Orbison, Bonnie Raitt, Earl Scruggs, Emmylou Harris, Tom Petty, Luciano Pavarotti, Bob Dylan and many others.  He is widely recognized as the U.S. Ambassador of Gypsy Jazz and portrayed Django Reinhardt in the Hollywood feature film Head In The Clouds.  He records and tours worldwide in several different configurations, including J2B2 (John Jorgenson Bluegrass Band), the John Jorgenson Quintet (gypsy jazz), and the John Jorgenson Electric Band.  His ambitious and acclaimed limited edition box set titled Divertuoso featured three new, separate albums — one from his gypsy jazz quintet, one from his bluegrass band (J2B2), and a solo album of instrumental electric guitar compositions played on guitars from his personal collection that were rescued and revived from the Nashville flood of 2010.  Jorgenson is a five-time Guitar Player magazine "Best Guitarist" and has earned spots on Guitarist magazine's "100 Guitar Heroes" and "100 Most Influential Guitarists" lists.
MEDIA CONTACTS
For American Musical Supply
Greg Goldberg
Americanmusical.com
(201)416-4043
Ggoldberg@americanmusical.net
For John Jorgenson:
Kissy Black
Lotos Nile
615-310-1894
kissyblack@lotosnile.com