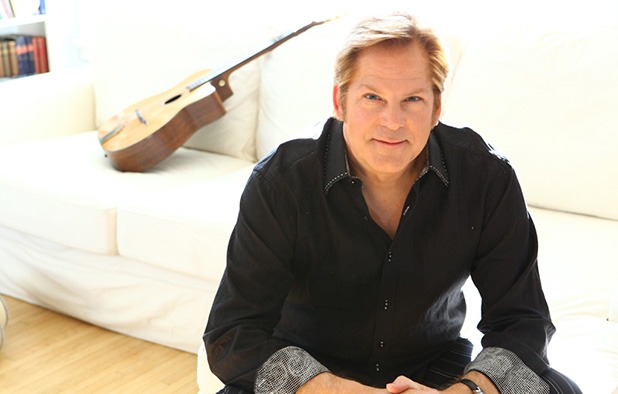 "Versatility is good for me as a musician, my musical curiosity and my musical soul."
Here's what others have said about John Jorgenson:
"Brilliant guitarist!" – ELTON JOHN
"John Jorgenson is one of my most favorite players. He is incredibly versatile and his solos are unique and melodic, played with amazing technique. 'My  guitarist's guitarist." – PETER FRAMPTON
"If there was one guitar player I'd like to be, it would be John Jorgenson." – BRAD PAISLEY
"John Jorgenson is a true artiste. He's a phenomenal musician." – CHRIS HILLMAN
"This is a display of virtuosity rarely rendered." – FRETBOARD JOURNAL
"John Jorgenson is one of the most respected guitarists in the world…" – LOS ANGELES TIMES
"John Jorgenson has a rare kind of genius for an instrumentalist in that he's equally comfortable and capable of playing Buck Owens, Beatles riffs, or jazz leads…" – NO DEPRESSION
John Jorgenson
John Jorgenson is perhaps best known for his guitar work with bands such as the Desert Rose Band and The Hellecasters
John Jorgenson born July 6, 1956 in Madison, Wisconsin, is perhaps best known for his guitar work with bands such as the Desert Rose Band and The Hellecasters. Jorgenson is also proficient in the mandolin, mandocello, Dobro, pedal steel, piano, upright bass, clarinet, bassoon, and saxophone. John Jorgenson, known for his blistering guitar and mandolin licks and mastery of a broad musical palette, has earned a reputation as a world-class musician, as evidenced by his collaborations with Earl Scruggs, Bonnie Raitt, Elton John, Luciano Pavarotti, Bob Dylan and many others.
First coming to national attention in the mid '80s as co-founder of successful country-rock act The Desert Rose Band, an eclectic array of artists such as Bonnie Raitt, Bob Seger and Barbra were drawn to add Jorgenson's artistry to their own recordings. While a member of the Desert Rose Band, Jorgenson won the Academy of Country Music's "Guitarist of the Year" award two consecutive years.
In the '90s The Hellecasters gave audiences a chance to experience John's fretboard fireworks in an unrestrained venue and the trio's three original albums remain favorites of guitarists everywhere. Having been a fan of the Desert Rose Band, Elton John invited Jorgenson to join his band in 1994 for an 18 month tour that stretched into a six-year stint of touring, recording and TV appearances with the British superstar, in addition to collaborations with other artists including Sting and Billy Joel.
2010 marked the 100th birthday of the great gypsy guitarist Django Reinhardt. Since discovering Django in 1979, Jorgenson has become "the US Ambassador of Gypsy Jazz" which is quite an honor given the distinctly European slant of the music's heritage. Over the years Jorgenson has continued to honor the legacy of Reinhardt by bringing his unique brand of Gypsy Jazz to the masses with his John Jorgenson Quintet.
Jorgenson continues to expand his dynamic range of musical offerings, exploring new elements of world music, bluegrass, rock and classical as he captivates and enlightens fellow musicians and listeners along the way. Touring with multiple musical configurations such as the John Jorgenson Quintet, the John Jorgenson Electric Band, the John Jorgenson Bluegrass Band and the Desert Rose Band. Jorgenson annually plays dates across the U.S. and Europe. Each permutation allows him to make prodigious use of his mastery of many instruments; no matter which band Jorgenson is playing with, his brilliant guitar work leads the way with music that is a combination of groundbreaking playing full of soaring melodies and driving rhythms.
His contribution is utterly one of a kind by not only Jorgenson's skillful guitar playing, but also his solo clarinet, bouzouki, and vocal performances as well.
At performances of the John Jorgenson Quintet, audiences are awestruck by not only Jorgenson's skillful guitar playing, but the solo clarinet and bouzouki as well. Djangobooks perfectly articulates, "If he comes around, don't miss him. The show is golden. The music soars."
Legends like Elton John, Earl Scruggs and Duane Eddy along with fellow guitarists such as Tommy Emmanuel, Peter Frampton and Brad Paisley have sung Jorgenson's praises, and the best way to find out what they already know is to check out this artist who is leaving a lasting legacy in the art of guitar performance.