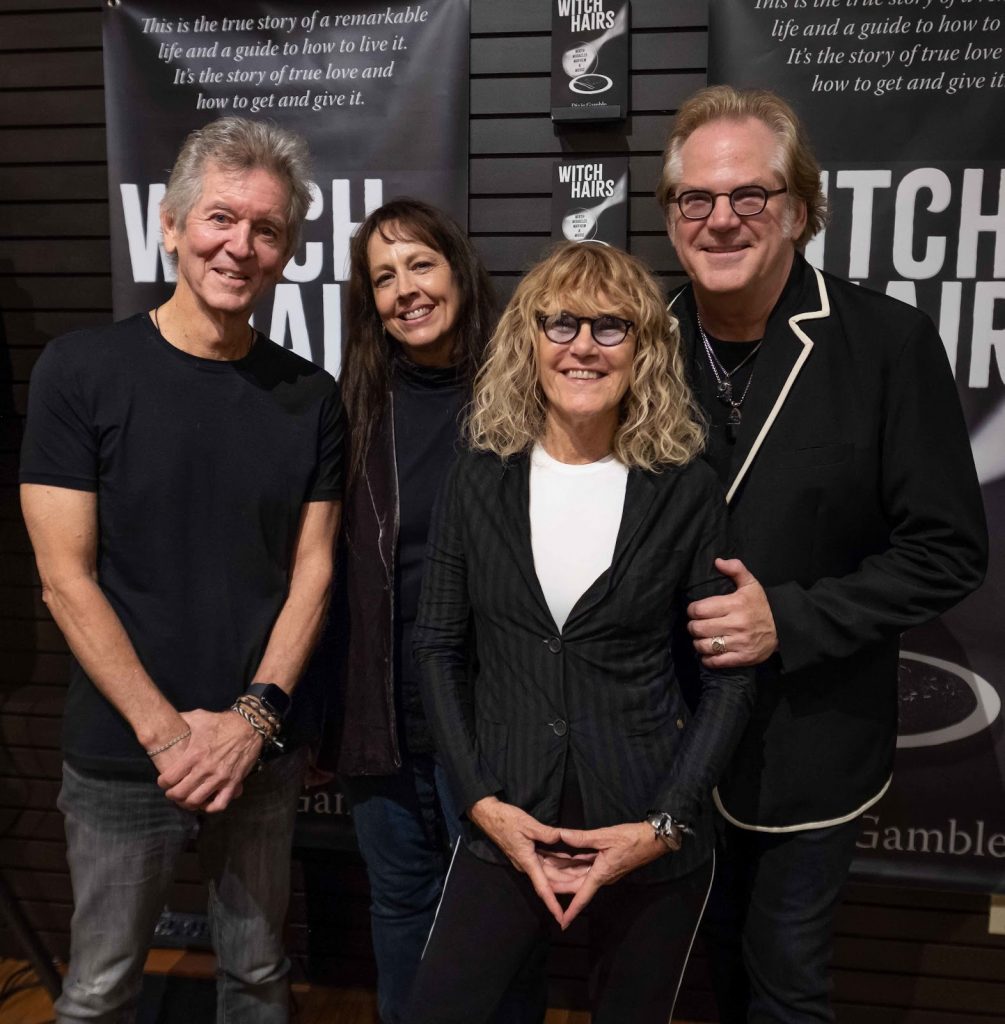 Parnassus Book Release event featured live performances of songs from the book's companion CD, Chiaroscuro, produced by Jorgenson.
(L-R): Rodney Crowell, Shari Smith (book publisher, Working Title Farm), Dixie Gamble and John Jorgenson.
Photo credit: Dan Heller | DZH Photo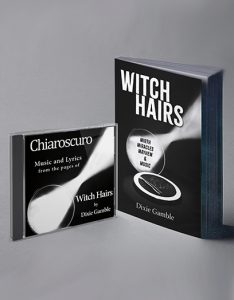 Mirth, miracles, mayhem, and…don't forget the music. Dixie Gamble's gripping memoir, Witch Hairs, now has the soundtrack it deserves.
Featuring songs and collaborations by music luminaries such as Rodney Crowell, Lewis Storey, Bee Taylor, Harry Stinson, Beth Hooker, Mary Ann Kennedy, Pierpaolo Adda, Lauren Braddock, Hannah Sutherland,  and, of course, John Jorgenson, Chiaroscuro is the perfect companion to Gamble's soul-tugging tale of life, loss, love and redemption.
Each song on Chiaroscuro — some inspired by; some providing inspiration to Witch Hairs — provides a rich musical backdrop for the amazing and, sometimes, heart-breaking stories that fill each chapter. From Beth Hooker's deeply meditative Edge of Everything to Rodney Crowell's beautifully evocative Old Dancing Couple, Chiaroscuro is a companion piece that both supports and expands on Gamble's words and wisdom.
Witch Hairs and Chiaroscuro are both available for preview and purchase here.
Get your copy today!